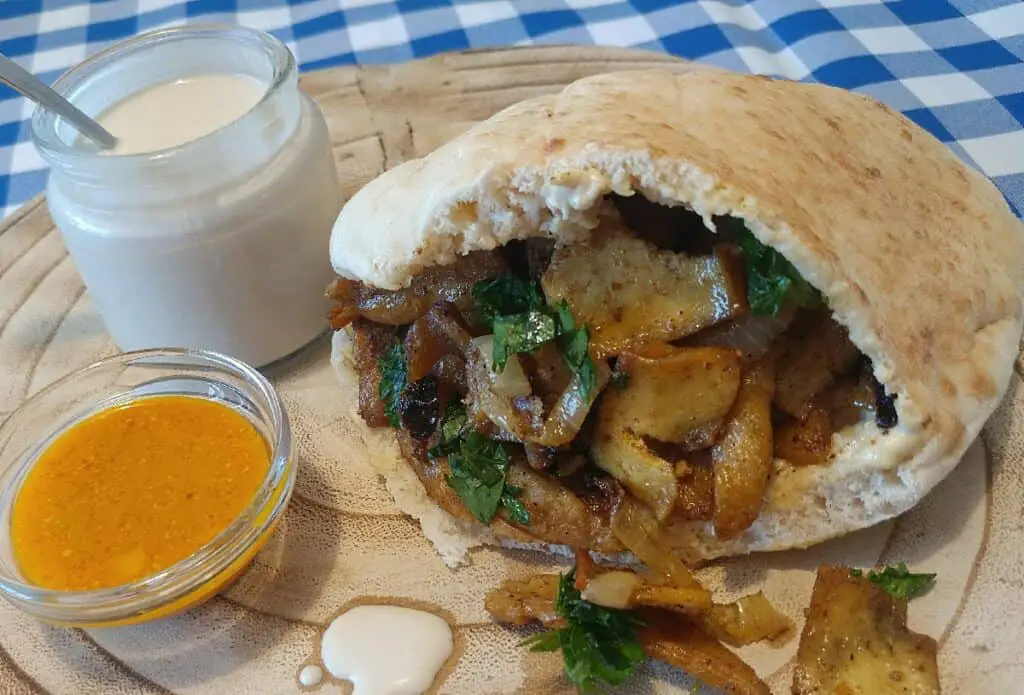 One of the reasons, In my opinion, that Israeli cuisine is so popular is the convenience and the unmediated encounter with food.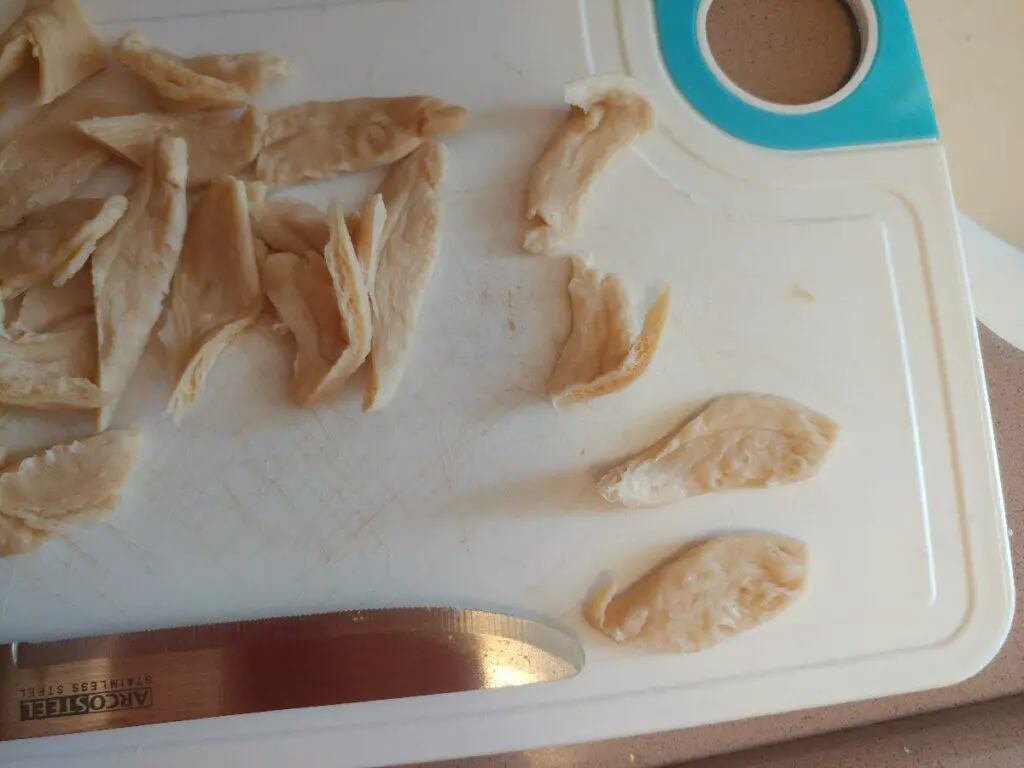 Because between us, what's more fun than holding a pita with both hands and devouring without restrained manners? Israeli street food, and other Israeli foods, such as Hummus or Shakshuka, provide a primordial pleasure – without inhibitions!
Yes, you can have your shawarma on a plate, but it's just as if a traditional English had his tea in a disposable cup (heaven forbid)!
Israeli street food is messy, but that's the fun about it – especially when you are hungry: Just grab your lunch in a pita, find a bench out there, play your favorite music, detach yourself from the hustle and bustle of the street and enjoy 🙂
In the Israeli street-food triangle, Falafel and Sabich embrace the base on both sides, while Shawarma adorns the top vertex.
Recently there is an opinion that the essential thing in shawarma is the seasoning (which can sometimes be an excuse for the dubious quality of the meat).
But this is not the case!
For Gad, my son, who switched to veganism long before I did, weaning from lamb-fat in his shawarma was a challenge.
Seasoning is indeed a necessary condition – but certainly not enough. In addition to the taste and smell, it is essential that the meat is thinly sliced, crispy on the one hand, and has an "Al Dente" texture on the other.
While the taste and smell of lamb meat and fat cannot (yet) be reproduced, we surely have a decent substitute for the rest.
We start with Yuba wings cut sideways to create pieces similar to shawarma, both in shape, thickness, and meaty texture; We then add thin slices of tofu that contribute to the crispiness. We also add oyster and king oyster mushrooms.
Roasting the shawarma in the oven with olive oil, onions, garlic, and plenty of seasoning yields the best result – one that resembles the original dish the most.
Serve in a pita or tortilla with hummus, tahini, and your favorite toppings and enjoy, knowing that you contribute to eradicating the animal-food industry.
Enjoy and allow the tahini to drip… 😜 ❤️
Vegan Israeli Shawarma
The traditional meat is replaced with dried Yuba Wings, thin slices of tofu, oyster and king oyster mushroom, roasted in the oven with onion, garlic, olive oil, and spices.
Serve in a pita or tortilla with hummus, tahini, and your favorite toppings and enjoy, knowing that you contribute to eradicating the animal-food industry.
Ingredients
3 portions
50

grams

dried yuba wings

100

grams

firm tofu

100

grams

king oyster mushrooms

100

grams

oyster mushrooms

1

onion

cut in halves and finely sliced

3-5

cloves

garlic

If you are a garlic fan, like me, throw in some more

⅓-½

cup

olive oil

3

tbsp

Shawarma Seasoning Blend

or to taste, a recipe is bellow

1

tsp

paprika

1/2-3/4

tsp

salt

to taste
Instructions
Shawarma
Preheat oven to 200 degrees Celsius.

Place the Yuba in a medium bowl, pour boiling water to cover. Cover and wait 5 minutes.

Slice the king oyster mushrooms into thin slices.

tear the oyster mushroom into 2-3 pieces

Slice the tofu into very thin slices, preferably with a mandolin with a 1.5 cm wide cutting disc. (It is also possible with a vegetable peeler or with a sharp knife)

Drain the yuba, rinse it well with cold water, strain again and squeeze well. Then, cut the Yuba wings sideways (see image).

Line a large pan with baking paper, place yuba, tofu, mushrooms, onions, and garlic cloves on the pan.

Add seasoning blend, sweet paprika, salt and 1/3 cup of olive oil and mix well; arrange the ingredients evenly over the pan.

Place in the hot oven and bake for 20-30 minutes; After 10-15 minutes, add more olive oil, mix and continue to roast for another 10-15 minutes until brown and crispy.
For serving in a Tortilla
Heat the tortillas according to the manufacturer's instructions.

Spread some Hummus on half of the tortilla; then, place shawarma on top of the Hummus; now place fried eggplant and salad; You may also add some fries; sprinkle with chopped parsley drizzle tahini and a little Amba sauce.

Fold one side of the tortilla; next, start rolling from the side closest to you.

Serve with more tahini, Amba Sauce, and, if desired, fried eggplant and some more fries.
Seasoning Blend
Transfer all ingredients to a small box or jar. Close and shake well.
Notes
In case you can't find Yuba Wings –  you can replace it with thin-sliced Seitan.