Filled with blueberry jam
"Your mom can make this easily!" a friend told my son when they enjoyed vegan blueberry muffins at the PRET Coffee Chain in London.
There is nothing like a pat on the ego to challenge me 🤣
A quick search revealed several recipes for blueberry muffins filled with blueberry jam.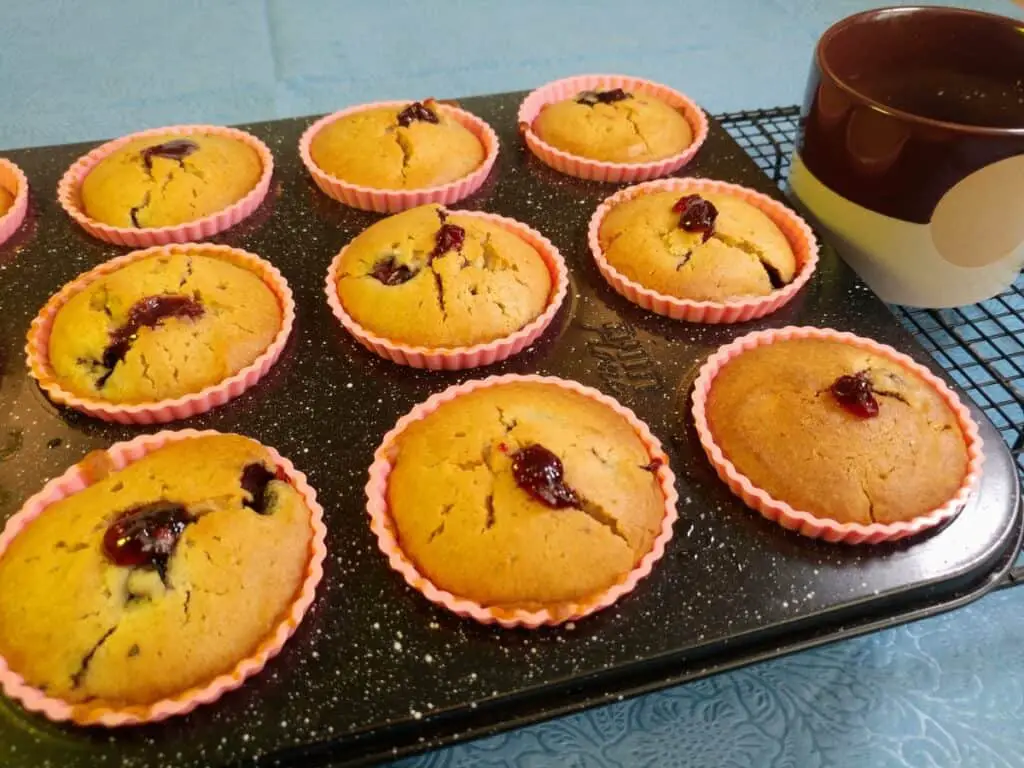 The recipe that caught my attention was that of a company for baking products. From that point, veganizing the recipe was quite easy.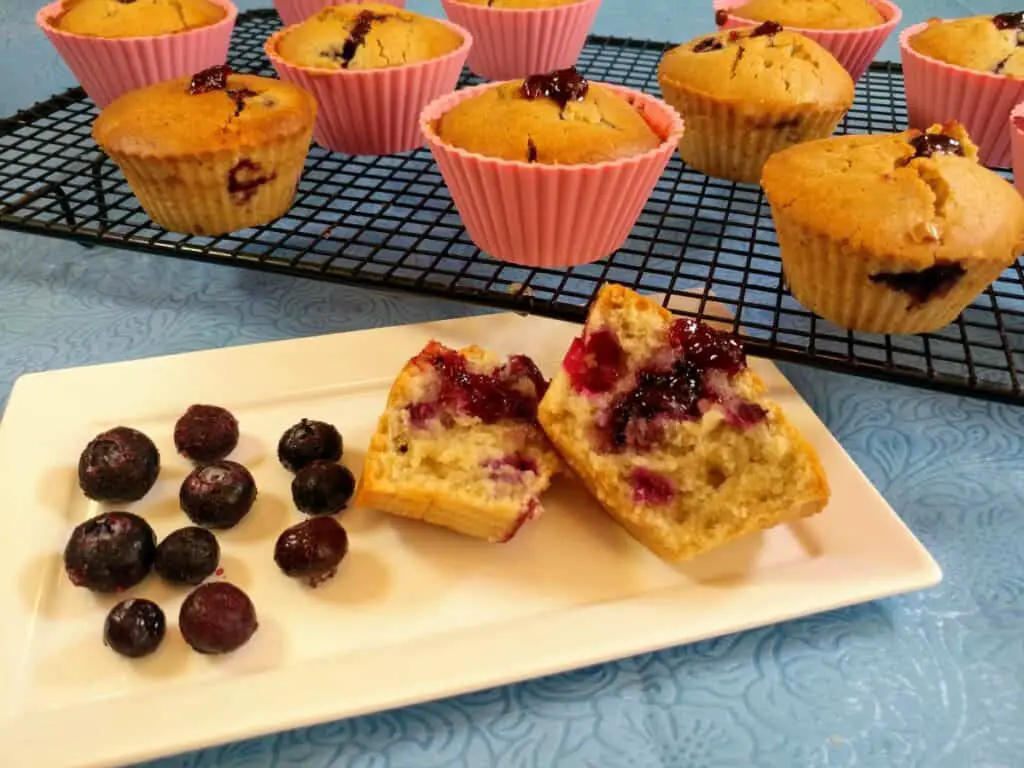 I sifted flour and baking powder into a bowl; In a separate bowl, I mixed sugar, almond butter, and olive oil, added vanilla, plant-based milk, and blueberries, and mixed well. Next, I combined the batter with the flour mix, baked it until golden, cooled it slightly, and injected a generous amount of blueberry jam.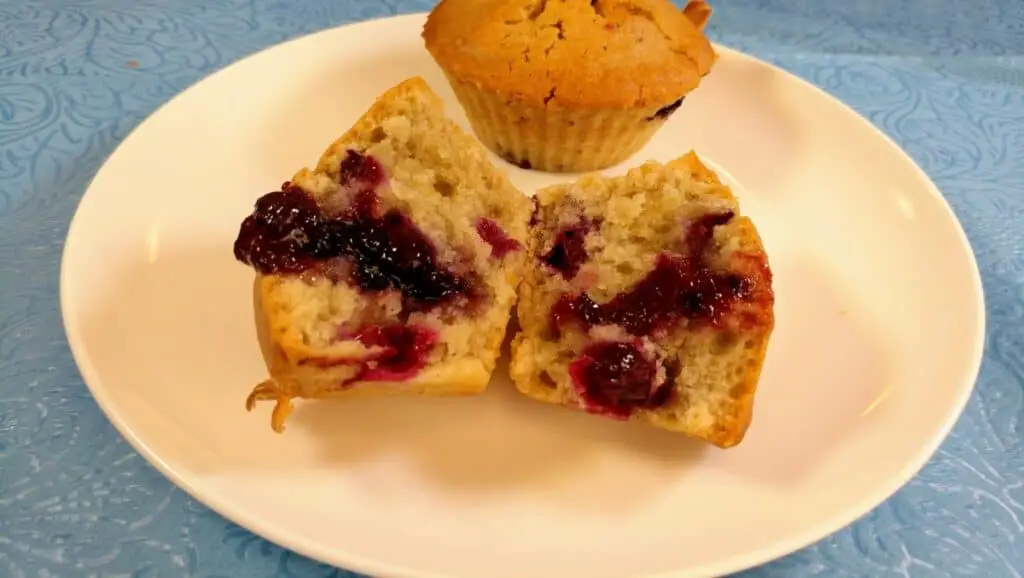 On taste-test, Gad and the guys testified with full mouths that I reached the goal and did not leave a crumb!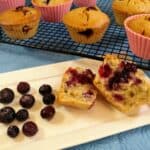 Vegan Double Blueberry Muffins
Blueberry muffins, rich, fluffy, and easy to make: Sift flour, baking powder, and salt into a bowl; In a separate bowl, mix well sugar, almond butter, and olive oil; Add vanilla, plant-based milk, and frozen blueberries; Combine with the flour mix, transfer to a muffin tray, bake until golden. Generously inject blueberry jam. Cool completely and serve.
Instructions
Preheat the oven to 180 C (356 F).

Line a muffin mold with paper or silicone cuffs and grease them with a brush – make sure to oil the bottom well.

Sift flour with salt and baking powder into a bowl, mix and set aside.

Mix sugar and almond butter in a separate bowl, add olive oil and mix well until you get a smooth batter. Next, add vanilla extract and milk; Add blueberries and mix.

Gradually add the flour mixture to the batter and mix just until combined.

Divide evenly into the muffin sockets; Make sure there are blueberries in each unit, and flatten gently with a spoon or spatula. Bake in the second lower level of the oven for about 40 minutes, until golden and a wooden skewer inserted in the center comes out clean.

Cool for ten minutes in the pan; inject blueberry jam generously while still in the pan.

Remove from the mold with the cuffs and place on a wire rack to cool completely.