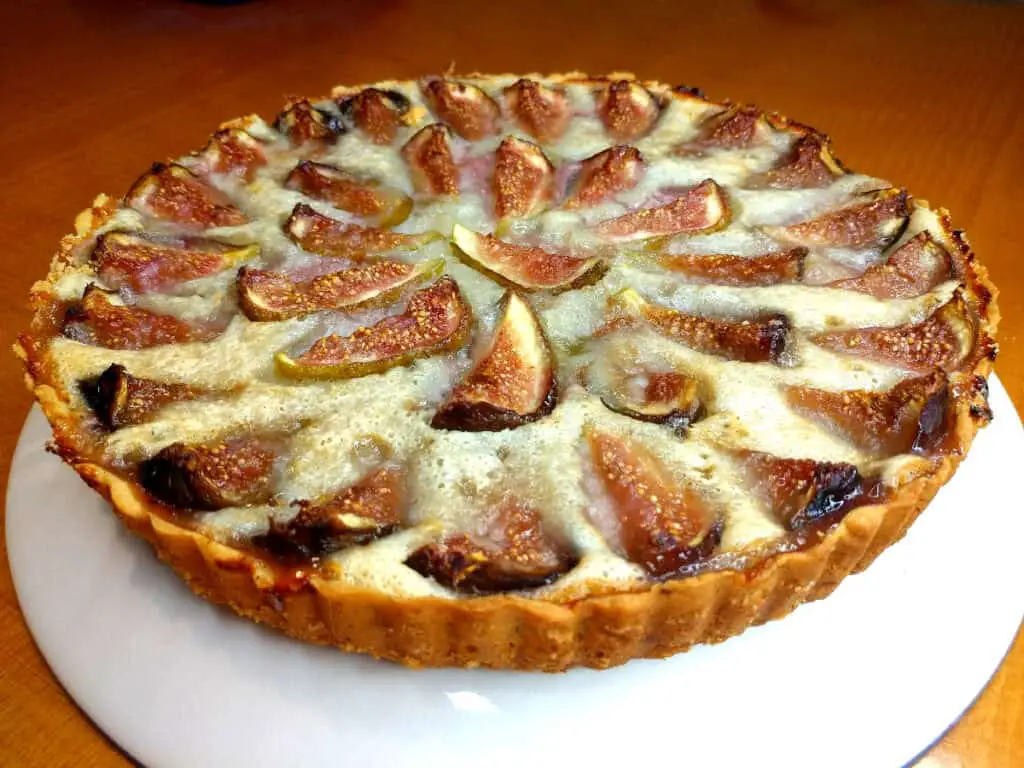 A trip we did last summer – walking down from Safed to Rosh Pina.
It was hot. The sun hit our heads. Halfway we met an ancient fig tree near a small stream. We quickly sat down under it for refreshment.
The fig tree is particularly generous: in addition to the fruit it gives, it sends out its branches like a parent sheltering its children – literally creating a sukkah under which to sit.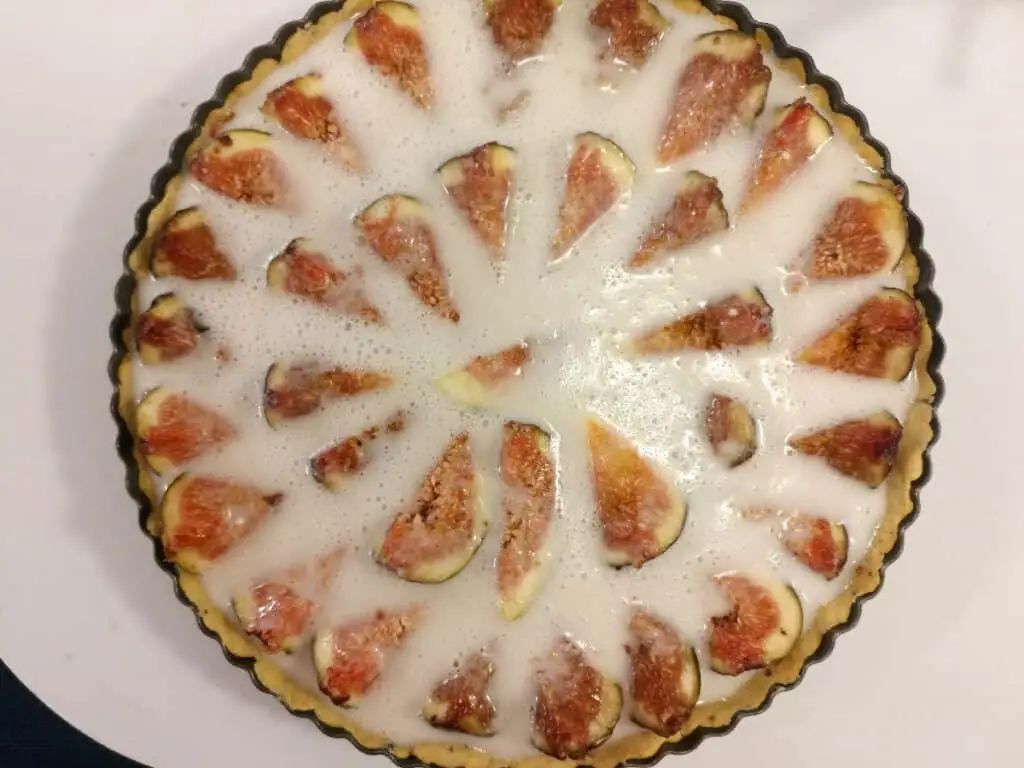 On this trip, I first experienced the phrase "Under their vine and fig tree."
It was a defining moment: in this ancient biblical landscape, I realized I was a link in a chain that stretched far away to the past, of people sitting, summer after summer (in the pre-air-conditioned days) under the fig tree: Hungry? Just reach out and pick some. Thirsty? One step to the creek and back to the calm lap of mother fig-tree – heaven!
In this primordial, Mediterranean landscape, the world beyond the horizon ceases to exist. There is only the "here and now"! Deep and true peace.
The Fig, in my opinion, is the fruit of paradise! Not the apple! that Pink Lady belongs to the "Song of Songs." 🙂
It's delicious to eat figs as is – but sometimes when you feel like a bit of variety, preferably with a recipe that pays homage to figs – with crispy cookie dough and a delicate vanilla sauce that emphasizes their heavenly taste and texture.
Enjoy and let me know it turned out ❤️
Vegan Fig Tart
A summer celebration with a recipe that pays homage to figs: crunchy cookie dough and a delicate vanilla sauce that emphasizes their heavenly taste and texture. Perfect escapism from the steamy weather out there!
Ingredients
Fig Filling
500

gram

ripe figs, washed
Instructions
Crust
Put all the dough ingredients in a food processor and process for a few seconds until it rolls into a ball; If necessary, add a little water gradually.

Grease the pan well and line it with dough, bottom and sides (possible with your hands).

Put in the freezer for 15 minutes.

Preheat oven to 180 degrees Celsius.

Line the pan with a baking paper, fill the pan with ceramic weights, beans or coarse salt.

Bake in the center of the oven for 10 minutes; Remove from the oven and remove the paper and the weights.
Fig Filling
Remove the "tail" if necessary and cut the figs into quarters.

Arrange the figs (facing up) in the pan in circles outside inward until the pan is full.

Mix all the sauce ingredients in a bowl until smooth and pour over the figs evenly.

Return to the center of the oven and bake for 40-45 minutes until slightly golden and the sauce has completely solidified.

Remove from the oven and cool on a wire rack. Serve lukewarm or cold.