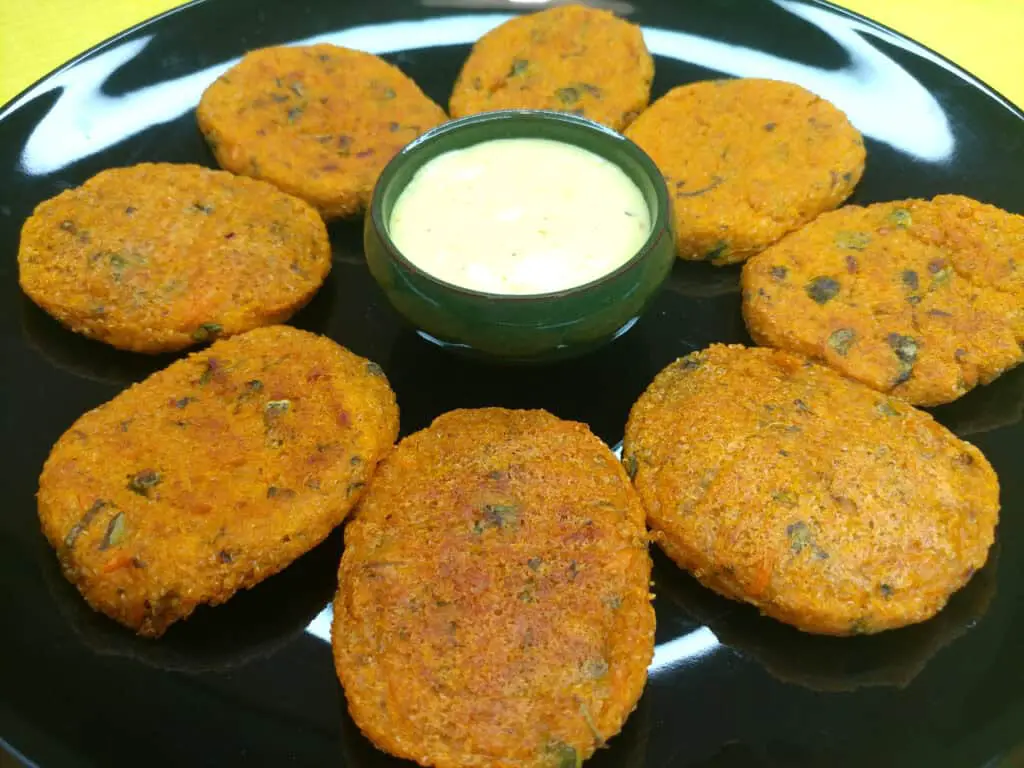 It all started with the intention to create my version of Quinoa, Pumpkin, Green peas, and Curry patties, a wonderful recipe that has accompanied me for years and always wins applause! However, an experiment with red lentils yielded tasty patties but a slightly floury and rough texture.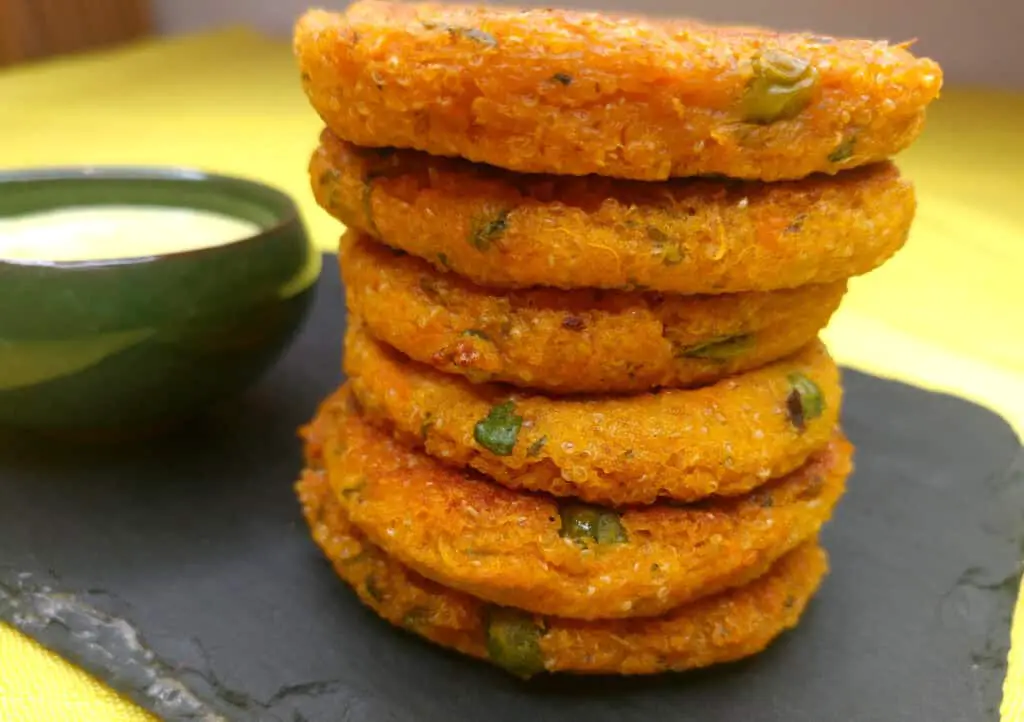 I began thinking: how do you create a recipe that does not make a cosmetic change but brings something new with added value? For example, which grain can replace quinoa's nutty and smooth texture?
Out of the blue – the amaranth popped into my mind; To think that until then, I had only known it in Popped Grains Salted Caramel Bars!
It turns out that amaranth, which is considered a superfood, is an excellent substitute for both eggs and gluten!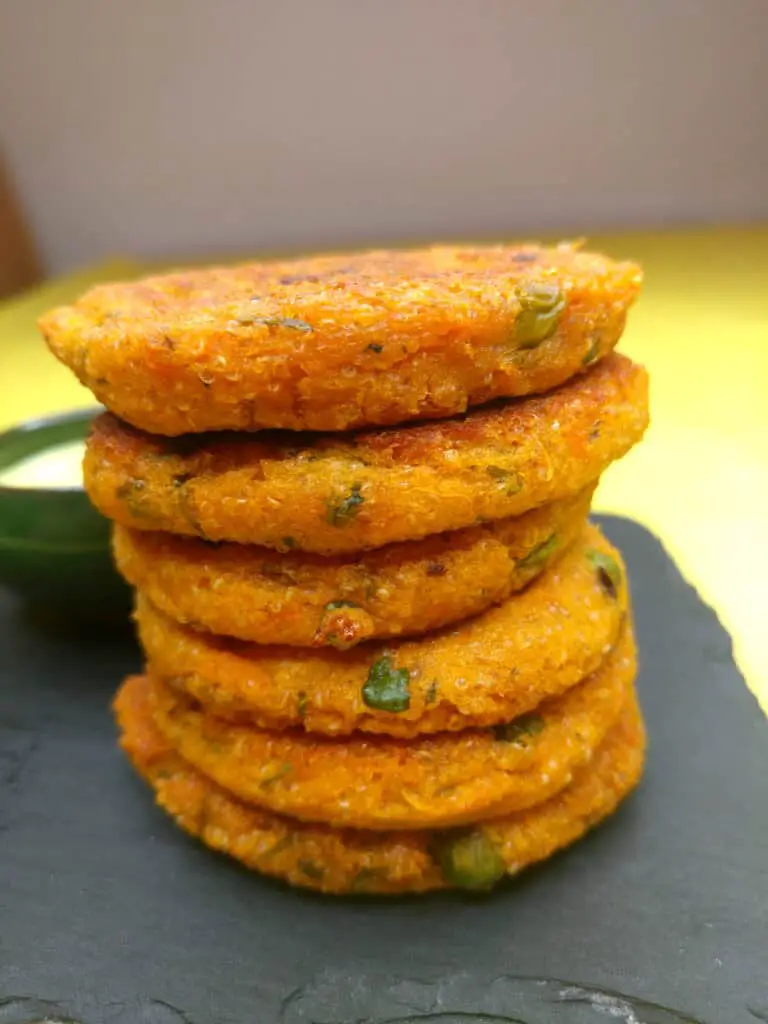 At the same time, I recalled the Indian sweet potato patties with the countless versions posted online, and of course the mythological Sweet Potato Patties of Orna and Ella – and so, a new recipe was born: I added to the sweet potato and amaranth mixture – green peas, coriander, ginger, garlic, curry powder, and tapioca starch. Instead of frying, I chose to bake the patties.
Crispy patties on the outside and soft inside came out of the oven; I served them along with a curry sauce I quickly made from coconut milk.
A box I took to work for an objective opinion – disappeared in an instant, even though none of the tasters were vegan!
The success whetted my appetite, and so I began a journey of experimenting with this grain-non-grain, the amaranth, in other recipes.
If you, too, like me, did not know what to do with Amaranth, this recipe (like the ones that will follow) will correct the injustice caused to this superfood.
Enjoy and let me know how it turned out ❣️
Sweet Potato and Amaranth Patties, Baked, Vegan and GF
Indian-style sweet potato and amaranth patties, baked in the oven, crispy on the outside, soft on the inside, rich in nutritional values, and insanely delicious. A healthy and nutritious dish, which is hard to resist, as one of the most decadent, no less 🙂 Vegan, no frying, and gluten-free! Serve with curry sauce and white rice.
Ingredients
Patties
½

cup

Amaranth

1¼

cups

water

for cooking the amaranth

2

large sweet potatoes

total weight of 900 grams

½

cup

frozen green peas

3

Tbsp

chopped cilantro

or parsley

2

Tbsp

almond butter

or tahini

2½

Tbsp

tapioca starch

½

cup

gluten-free corn flake crumbs

or gluten-free bread crumbs

1

tsp

curry powder

2-3

cloves

garlic, minced

1-2

tsp

grated ginger

by taste

pinch

chili flakes

tsp

salt

by taste

oil for spraying or brushing the patties
Instructions
Patties
Mix half a cup of amaranth grains with a cup and a quarter of water, bring to a boil, lower the heat, and cook for about 20 minutes. You will get thick porridge, like oatmeal. Set aside.

Defrost green peas: Put the peas in a small bowl, pour boiling water until covered, cover the bowl, and set aside.

Cook The Sweet Potatoes: Peel the sweet potatoes and cut into dice about 2 cm (3/4 inch) in size, transfer to a saucepan, cover with water, bring to a boil, lower the heat and cook until soft. Strain, leave in the colander for about 5 minutes to drain the liquids. Transfer to a bowl and mash the sweet potatoes. (It's OK if some dice will escape the mashing). Allow cooling for a few minutes.

Strain the peas and add them to the sweet potato bowl; add the cooked amaranth, chopped coriander, tapioca starch, cornflake crumbs, grated ginger, minced garlic, almond butter, curry powder, salt, and chili flakes. Mix well with clean hands. Taste and adjust seasoning if necessary. Cover and refrigerate for about an hour so that the mixture sets and we can work with it easily.

Preheat the oven to 190 degrees Celsius (374 Fahrenheit)

Line a pan with baking paper. Spray or brush the baking paper with oil.

Form patties with wet hands about 4 cm (about 1.6 inch) in length and about 1 cm thick (about 0.5 inch); place the patties in the pan lined with the greased baking paper. Make sure to keep a 2-3 cm distance from one another. Brush or spray the top of the pancakes with oil.

Place in the hot oven and bake for about 30 minutes until golden. Turn over and bake for another half hour until nicely golden. Remove from the oven and cool for 3-5 minutes before removing the patties from the pan.
Curry Sauce
Pour the coconut milk into a small saucepan. Mix the tapioca with two tablespoons of coconut milk in a small bowl, and add to the saucepan. Add minced garlic, curry powder, turmeric, salt, and chili flakes. Cook over medium-high heat until thickened. Taste and adjust seasoning if necessary.
For Serving
Place the patties on a serving plate, pour the sauce into a separate bowl. Serve with white rice.
Notes
Make sure to work with wet hands when forming the patties.
After removing the patties from the oven, allow them to cool in the pan for about 5 minutes before serving.
If the patties are stuck together – separate them with a knife.
Based on Quinoa, Pumpkin, Pea and Curry Patties.